2020 Annual Conference – Postponed. Registration still open

SonoCon2020 is being postponed!
The Province of Alberta released a news release indicating that, effective immediately, the Alberta government is asking all large gatherings or events in the province involving more than 250 attendees, including conferences, to be cancelled.
As a result, we are postponing our Annual Conference. We're not canceling the event altogether because our line-up of speakers is just too good and SonoCon is the only conference devoted specifically to diagnostic medical sonography in Canada. We are looking to confirm dates for later this year, at the Hyatt Regency Hotel in Calgary.
We ask all participants, speakers and partners for patience; our conference management team is consulting with suppliers and reviewing alternative courses of action so we can present our next steps to you.
---
For 2020, we have re-branded our conference to SonoCon, to reflect the modern sonographer. Our 2020 National Conference is where sonographers, managers, educators, allied health professionals, employers and decision makers will congregate to update their skills and knowledge, achieve their professional goals and to learn about new trends and developments that supports a high standard of patient care.
We have some exciting NEW additions to our program this year: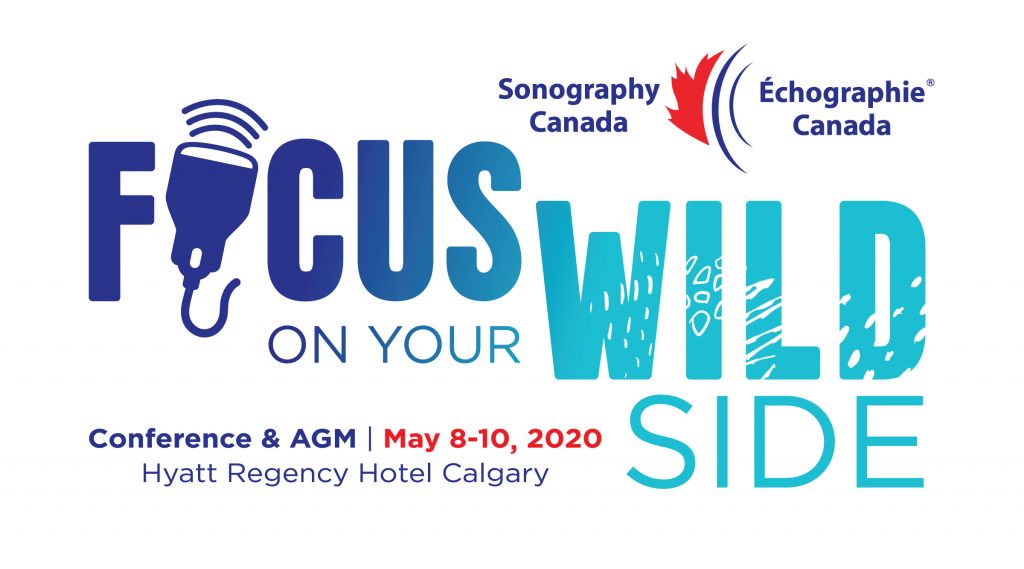 Lightning Round Sessions
New Education track
Exciting keynote speakers
Enhanced Hands-On Workshops
Our Saturday Social Event: Get Your Wild Side On at the Calgary Zoo – extra fee ($110) applies
More Updates Coming Soon!
Over 450 delegates joined us in Toronto in 2019; mark your calendars and plan on joining us in Calgary for #SonoCon2020!
Want to block your room in advance? Click here to book your room reservations.
Sponsorship/Exhibitor Information
Sponsorship/Exhibitor Registration Form
---