Diagnostic Medical Sonographer
---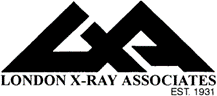 EMPLOYMENT OPPORTUNITY – EXTERNAL POSTING
Posting #: September – US #06 Posting Date: September 30, 2022
Closing Date: December 31, 2022
Job Vacancy: Diagnostic Medical Sonographer
Department: Ultrasound
Positions: 2 Full-Time and 1 Part-Time
At London X-Ray Associates, our employees are passionate about life, diagnostic imaging, and the contributions they can make. We strive to be the best at what we do. This is why we only recruit the best. It is a momentous responsibility – a responsibility shared equally by everyone who chooses to build a career with us. Respect is the cornerstone to our company culture.
London X-Ray Associates recognizes that employees are the most valuable component to our outcome of success. If you enjoy collaborating with intelligent, like-minded colleagues, and are looking for a place to spread your wings, we invite you to learn more about our business.
Currently, we are looking for Diagnostic Medical Sonographers who would like to join our team.
Requirement: Education and Experience
Must be a graduate of Accredited Diagnostic Medical Sonography – Ultrasound Program, with a College of Applied Arts and Technology.
Must be a current credentialed member in good standing with Sonography Canada and CMRITO, ARDMS an asset.
Must be a generalist sonographer with obstetrical/gynecological interest an asset.
Preference is for 1 year of recent experience, new grads welcome to apply.
Demonstrated proficiency in all aspects of general sonography (abdomen, pelvis, vascular, obstetrics), MSK is an asset.
Evidence of sound organizational and prioritization skills with the ability to work well in stressful situations.
Keen interest in ongoing CME education and an eagerness to learn new ultrasound skills and subspecialties.
Excellent interpersonal, communication, and documentation skills with the ability to work well with patients, families, all levels of staff.
Ability to work well independently and to exercise sound judgment.
Demonstrates a commitment to customer service when dealing with patients, families, radiologists, colleagues, and the general public.
Ability to perform the essential duties of the position.
Demonstrated pattern of good attendance.
At London X-Ray Associates we are committed to fostering an inclusive, accessible environment, where all employees and customers feel valued, respected, and supported. We are dedicated to building a workforce that reflects the diversity of our patients and communities in which we live and serve by creating an environment where every employee has the opportunity to reach her/his potential. London X-Ray Associates is committed to providing accommodations, if you require an accommodation; we will work with you to meet your needs.
Applications will be accepted up to and including Dec. 31, 2022. Please submit your application via email to careers@lxa.on.ca. Thank-you in advance for your interest in this career opportunity. Only those candidates under consideration will be contacted for an interview.
---
More Career Opportunities
Looking to hire?
Sonography Canada is dedicated to promoting and advancing the ultrasound profession by helping employers find qualified sonographers for their organizations.
---
Submit a Job Posting