Diagnostic Medical Sonographer with Echo Specialty
---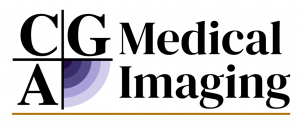 Job Types: Full-time, Part-time & Permanent
We are hiring Sonographers who also specialize in Echocardiograms!
At CGA we want to be cutting edge in everything we do — so we can better help everyone we serve — from physicians to patients, from old to young and from acquaintances to friends. We believe everyone is entitled to receive compassionate care and accurate reports to guide their health and wellness. One of the ways we show that care is through our appointment times. We never want our patients to feel rushed, because of that we never compress our appointments.
Our values are important to us as we strive to "Stride ahead in care, service and through our diagnostic technology". Here, we focus on the services we give and how transparent we are as we give that service, the relationships we foster and innovations we spearhead, the dedication we provide to our communities and the excellence in which we complete all of these tasks, and we are looking for passionate Diagnostic Medical Sonographers (DMS) who share in this approach.
In this role, the DMS will focus on providing high quality diagnostic services to patients consistent with established standards, policies and procedures of the organization. Applicants should be committed to living the values of CGA Medical Imaging and take pride in their work. In addition, they should be able to use their judgement to make good decisions as they relate to their day to day activities, and to work collaboratively as part of the CGA Medical Imaging team.
Required Qualifications:
Graduate of a recognized Diagnostic Medical Sonography Program
Active registration with Sonography Canada
Minimum of one-year scanning experience in a clinic or hospital environment
Certified to perform Echocardiograms as well as a variety of other general ultrasound exams.
Current CPR certification
Applies safe and effective patient care practices as well as infection prevention and control practices
Benefits:
Dental care
Extended health care
On-site parking
RRSP matching
Relocation Bonus Available
Schedule:
8 hour shift
Monday to Friday
Weekend availability
---
More Career Opportunities
Looking to hire?
Sonography Canada is dedicated to promoting and advancing the ultrasound profession by helping employers find qualified sonographers for their organizations.
---
Submit a Job Posting