Fulltime or Part-time Cardiac Sonographers, Cambridge ON
---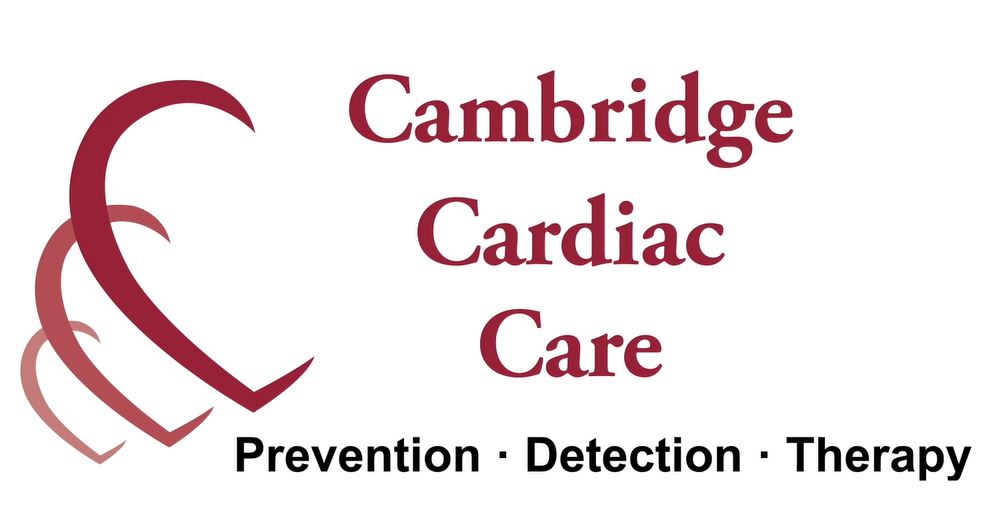 Are you an experienced echocardiographer looking for a new challenge? If so, Cambridge Cardiac Care Centre wants to hear from you! We're a leading cardiac care facility in Cambridge, Ontario, and we're currently seeking a full-time / part-time echocardiographer to join our team.
Cambridge Cardiac Care Centre is seeking a dynamic and experienced echo sonographer to join our growing team. As a full-time echo sonographer, you will be responsible for performing echocardiograms and other diagnostic cardiac imaging procedures for our patients.
About Us:
Cambridge Cardiac Care Centre is a multidisciplinary Centre of excellence dedicated to providing state of the art complete Cardiovascular Care through cardiovascular health promotion & prevention, early detection & comprehensive therapy to create a community of health where citizens live longer healthier lives. As the designated preferred provider of Cardiac Rehabilitation Services, Congestive Heart Failure and Rapid Access Atrial Fibriillation Clinic to Cambridge Memorial Hospital & catchment of the city of Cambridge & surrounding region, we are committed to providing a comprehensive Cardiac Program that encompasses all aspects of wellness: physical, dietary, emotional, sexual, and work/ social reintegration. The centre is designed to provide community based access to service excellence in a warm, inviting & non-threatening environment. Our commitment is to enable wellness, embrace learning & expand the therapeutic horizon.
Applicant:
The successful applicant will be responsible for all aspects of imaging procedures and the operation of equipment. The individual must maintain a high standard of medical ethics, ability to work independently, with a professional attitude and a drive to succeed. Echo & Stress echo rooms are set-up for a right handed scanner
Job Requirements:
Applicants must be self-motivated, with excellent interpersonal skills; dealing effectively with patients, physicians, and the community
Proficient in Regular 2D echo, Contrast Echo
Stress echo & Contrast Stress Echo experience
Pediatric echo experience preferred
Flexible and able to prioritize and accommodate urgent requests
Prepare accurate preliminary reports for physician interpretation
Excellent communication and interpersonal skills
Excellent problem solving skills
Excellent computer skills
Ability to handle stressful situations effectively
Excellent time management skills
Ability to work well independently as well as part of a team
Demonstrates ability to work effectively in a busy clinical environment.
Excellent communication (oral, written, telephone) and interpersonal skills with a well-developed customer service focus;
Willingness to participate in ongoing professional development
Familiarity with electronic medical records (EMR) systems is an asset
Job Qualifications:
Graduate of an accredited program in Diagnostic Cardiac Sonography
Current Credentialed member of Sonography Canada and/or American Registry of Diagnostic Medical Sonographers (ARDMS)
Current CPR HCP + AED certification
Strong knowledge of cardiac anatomy and physiology
Candidates are required to be legally entitled to work in Canada to apply on this position (eg. a current work visa, landed immigrant, permanent resident, or a citizen of Canada)
Rewards:
Opportunity for growth in our multi-disciplinary health care team
Excellent wages with competitive starting rates based on experience and benefits package as well as opportunities for career growth and development.
If you are a dedicated and compassionate echo sonographer looking for a challenging and rewarding career opportunity, we invite you to apply for this position.
Cambridge Cardiac Care Centre is an equal opportunity employer and welcomes all qualified applicants regardless of gender, race, religion, or sexual orientation. We thank all applicants for their interest, but only those selected for an interview will be contacted.
To apply, please submit your resume and cover letter to:
michellepandey@cambridgecardiaccare.com or fax: 519-624-3411

Job Types: Full-time, Part-time
Part-time hours: 16-40 per week
Salary: $42.00-$50.00 per hour
Benefits:
Dental care
Extended health care
On-site parking
Schedule:
8 hour shift
Monday to Friday
Ability to commute/relocate:
Cambridge, ON: reliably commute or plan to relocate before starting work (required)
Licence/Certification:
Sonography Canada Credentials (required)
CRMITO registered (or are in the process) (required)
Cardiac Diagnostic Sonography Diploma (required)
Work Location: In person
---
More Career Opportunities
Looking to hire?
Sonography Canada is dedicated to promoting and advancing the ultrasound profession by helping employers find qualified sonographers for their organizations.
---
Submit a Job Posting