Manager, Echo
---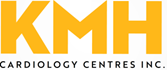 The Organization:
KMH is one of the largest providers of high quality healthcare with 10 clinics in the GTA and South Western Ontario region. We are committed to providing diagnostic care and imaging that will assist in the early detection of disease, plan patient management and effectively monitor treatment. We support thousands of referring physicians and hospital programs including an exclusive partnership with Sunnybrook Hospital as the Rapid Cardiology Clinic and Heart Failure outpatient center.
Our areas of expertise include Nuclear Cardiology, Echocardiography, Nuclear Medicine, Cardiology Testing, MRI, PET and Specialist services.
Our Mission: To set new standards in the delivery of comprehensive, efficient and cost effective health care services with a commitment to high quality patient care.
We can offer you a great environment with an outstanding team and the opportunity for learning and growth.
For more information, please go to www.kmhlabs.com
The Role:
Are you an experienced manager with excellent technical and leadership skills?
KMH Cardiology Centres Inc. is growing and we are recruiting for an experienced manager to lead our Echo team.
This role is accountable for leading a growing team of Echo Technologists in delivering high quality, efficient clinical care and an excellent patient experience.
This hands-on role includes operational leadership including meeting business goals and coaching and motivating the team. The manager is the key communicator for the Echo function; therefore, effective communication and collaboration are an essential part of this role along with a focus on efficiency to ensure we continue to help a growing patient base. The Manager needs to consistently lead by example and work with the team to help them achieve clinical, operational, productivity, quality and service goals.
The Accountabilities:
Leadership:
Provide enthusiastic leadership and support to the Echo team
Coach and motivate the team to achieve their goals through varying business conditions
Oversight for team compliance with EQI, CorHealth and CMRITO standards
Partner with KMH leaders in the recruitment and on-boarding of new technologists
Create a high performance culture within team including regular and timely feedback, performance management and peer reviews.
Lead and organize team meetings and case studies as required by regulatory Echo guidelines
Manage service escalations in a professional and responsive manner
Evaluate and update process to streamline operations
Work with a team of Cardiologists across Ontario to foster continued learning and quality standards
Foster a collegial and respectful team environment
Develop a culture of continuous improvement, ensuring the full potential of staff is realized through effective leadership.
Lead Echo collaboration and communication with physicians and leadership team including new products, audits, and protocols
Ensure appropriate risk management for Echo operations and escalate any privacy breaches to Privacy Team.
Partner with internal stakeholders in evaluating and implementing new services, research and equipment.
Lead change management for Echo projects and corporate initiatives
Work with Medical Director to ensure quality assurance. Oversight of the QA program for Echo operations.
Minimum Qualifications:
Current registration in good standing with CMRITO
Current credentialed member of Sonography Canada
Prior leadership/managerial experience of minimum 3-5 years
Proficiency in MS Office and EMR
Required Skills and Experience:
Demonstrated experience in execution of business goals
Experience with change management
Prior experience in managing medical imaging professionals is an asset
Ability to meet goals within timelines, establish priorities and achieve objectives
Excellent verbal and written communication skills
Strong conflict resolution and coaching experience
Effective analytical and problem solving skills
Initiative
The ability to drive to multiple locations
We are a progressive organization with a team that is passionate about healthcare. Our team is comprised of clinical, clinical support and business roles with an entrepreneurial approach.
The Echo team takes pride in our training learning focused environment including CMRITO e-Portfolio study credits, educational team meetings, case studies rounds, up-to-date imaging protocols and a growing practise with an outstanding group of clinicians.
This is a full-time role and the role will report to the CEO.
The Echo team is comprised of 26 Technologists. The direct reports for this role include: Echo Technologists East team, Team Lead Echo West and Technical Team Lead.
We offer a competitive rate, comprehensive benefits, Work Perks, KMH Fit wellness initiatives and the opportunity for growth.
Please submit your current resume and cover letter to apply for this position to msharma@kmhlabs.com
We thank all applicants for their interest, only those applicants selected for an initial virtual interview will be contacted. No agencies please.
Proof of Covid-19 vaccination is required.
Follow us on https://ca.linkedin.com/company/kmhcardiologycentres
---
More Career Opportunities
Looking to hire?
Sonography Canada is dedicated to promoting and advancing the ultrasound profession by helping employers find qualified sonographers for their organizations.
---
Submit a Job Posting