Part-Time/ Full-Time Sonographer
---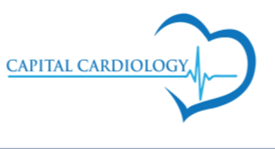 Echo Sonographer – Permanent
Part-Time or Full-Time
Capital Cardiology
2 Gurdwara Rd., Ottawa, ON, K2E 1A2
Echocardiography Sonographer
About Us:
Capital Cardiology is a state of the art cardiovascular center serving the Ottawa region. Our growing team of cardiologists and allied healthcare professionals are committed to providing high standards diagnostic tests.
We offer a wide array of on-site cardiac testing including echocardiography, stress test, Holter monitoring, ECG, and ambulatory blood pressure monitoring
What we are hiring for:
We are hiring a full time/ part time Echocardiography Sonographer to join our team! The selected candidate will perform echocardiography Tests including echocardiogram with contrast.
Requirements:
Must be a graduate of an accredited program in Cardiac Diagnostic Medical Sonography / Adult Echocardiography.
Current credentialed member of Sonography Canada
Current registration with the American Registry of Diagnostic Medical Sonography (ARDMS) and the College of Medical Radiation and Imaging Technologist of Ontario (CMRITO)
At least one year experience in the cardiac sonography field is a must, including experience with injection of contrast. Experience with Stress echocardiogram is preferred but not a must.
Ability to prioritize and accommodate urgent requests
Understanding of how to enter relevant data into the diagnostic imaging information system
Prepare accurate preliminary reports.
Demonstrates ability to work effectively in a busy clinical environment.
Excellent communication (oral, written, telephone) and interpersonal skills with a well-developed customer service focus; dealing effectively with patients, physicians, and the community
Must be a Canadian Citizen or a Permanent Resident of Canada.
Rewards:
Flexible work environment and opportunity for growth in the company
Group benefits (Health and Dental)
Wages to be discussed.
Job Type: Full-time/Part-time
Please apply by sending your resume to hiring manager lina@capitalcardiology.ca
Locations
Canada Ontario Ottawa
Company Name: Capital Cardiology
---
More Career Opportunities
Looking to hire?
Sonography Canada is dedicated to promoting and advancing the ultrasound profession by helping employers find qualified sonographers for their organizations.
---
Submit a Job Posting