Registered Diagnostic Medical Sonographer Position – Nanaimo, BC
---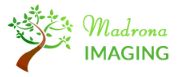 Madrona Imaging Inc.
Westhill Centre
Suite A 1804 Bowen Road
Nanaimo BC V9S 5W4
Phone: 250-753-4351
Fax: 250-753-0856
RADIOLOGISTS
Dr. David O'Keeffe, Inc.
Dr. Zenobia Kotwall, Inc.
Dr. Paul Trepanier, Inc.
Brent Carson, M.D. Inc.
Dr. R.D. Johnson, Inc.
Dr. Kelly S.A. Matsuo, Inc
Jay Barberie, M.D. Inc.
Dr. Karyn Martin
Central Vancouver Island
Nanaimo, BC
Registered Diagnostic Medical Sonographer required for a growing Medical Imaging Clinic located in beautiful Central Vancouver Island. Must be a credentialed member of Sonography Canada.
General ultrasound duties would include OB/Gyn, small parts, abdomen and MSK exams.
Applications are invited for permanent Full time/Part time positions
No call
No weekends
Continuing Education opportunities
Competitive Salary
Benefit package after 3 months
Yearly uniform allowance
If this opportunity interests you, submit your current resume to:
Marlene Murphy, Office Manager
Madrona Imaging Inc.
Suite A 1804 Bowen Road
Nanaimo BC V9S 5W4
Phone: 250-753-4351
Fax: 250-753-0856
Email: anordam@shaw.ca
---
More Career Opportunities
Looking to hire?
Sonography Canada is dedicated to promoting and advancing the ultrasound profession by helping employers find qualified sonographers for their organizations.
---
Submit a Job Posting