Sonographer
---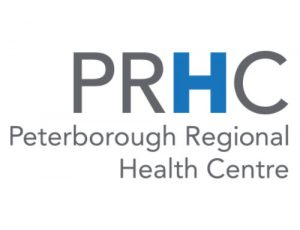 If you are interested in starting your career in diagnostic imaging with an organization that values its people as the foundation of everything it does and everything it aspires to be, apply to join the PRHC team today!
We are looking to hire Sonographers to meet current and upcoming needs at Peterborough Regional Health Centre (PRHC). Candidates who apply to one of these positions will be placed on an eligibility list of qualified candidates. We will begin our hiring immediately and provide updates when additional opportunities are available.   Both recent graduates and experienced professionals are encouraged to apply! 

WHY WORK FOR US
The care we provide at PRHC is shaped by three values: Guided by You, Doing it Right, Depend on Us. Joining our team means embracing and living these values every day. It means making a difference in the lives of the hundreds of thousands of patients we serve every year.
 
Work Better
Peterborough Regional Health Centre (PRHC) is a state-of-the-art regional hospital with a proud local history extending back over a century. With a capacity of 494 beds, our regional hospital has one of the busiest Emergency Department in Ontario and offers an extensive range of services, including specialized programs in renal, stroke, cardiac, cancer care, and vascular surgery.
 
We wouldn't be the hospital we are today without the people and nothing is more important to us then our team of dedicated employees. At PRHC, we pride ourselves on creating and maintaining an environment where people are valued, recognized, and treated with respect.
 
We believe that the best way to support our patients is through our people. We do this by providing our employees with competitive and comprehensive benefit plans, a pension program with matching employer contribution, professional development opportunities, employee and family assistance program, health and wellness programs (gym and yoga memberships, annual wellness fair, travel discounts) and a learning fund for educational development. Exploring new positions, programs, or development initiatives is encouraged as it contributes to your personal and professional growth. PRHC supports and encourages you to pursue whatever path you choose.

Live Better
At PRHC enjoy competitive pay (the same rate you would receive in the GTA!) but also enjoy a substantially lower cost of living and a naturally beautiful place to live. Peterborough is known as the gateway to Kawartha cottage country and relocating here will allow you to enjoy a wonderful work-life balance. Here, we boast all the conveniences and comforts that an exceptional quality of life demands. Here, you can have it all.

Peterborough is a unique community unto itself, an established entity with a rich heritage, a thriving culture, and a bright future. Home to Trent University and Fleming College as well as a burgeoning business sector, the opportunities here abound. Peterborough offers a unique blend of outdoor pursuits and urban amenities right at your doorstep. Our arts and culture community are renowned for its exceptional events, exhibitions and performances, and the city offers a wide array of multicultural cuisine, local cafés, and unique shops. We are also just 90 minutes from downtown Toronto by car with quick access to the GTA Highway 407 east extension.

WHAT YOU'LL DO
The General Duty Sonographer organizes and performs ultrasound examinations and maintains and demonstrates high quality imaging during the course of duties. The General Duty Sonographer is responsible for practising good patient care.

This can be challenging, but it is also rewarding. At PRHC, you will have the support you need from a multidisciplinary team to be confident and capable in your ability to provide exceptional care.

If you are ready to contribute to PRHC achieving our vision of exceeding the expectations of our patients and families every day, we want to hear from you!

WHAT YOU'LL BRING
Registration with the College of Medical Radiation and Imaging Technologists of Ontario (CMRITO) required
Registration with Sonography Canada preferred
Registration with the American Registry of Diagnostic Medical Sonographers an asset
Previous experience in a hospital environment would be an asset.
Current First Aid and BCLS
Vascular experience/registration preferred

WHO YOU ARE
Someone who possesses:
Demonstrated knowledge, skills and judgement necessary to perform ultrasound exams.
Demonstrated knowledge, skills and judgement necessary to assess the quality of the image.
Strong organizational skills.
Demonstrated ability to maintain a high degree of confidentiality.
Demonstrated ability to work well with patients, families, staff and physicians.
Demonstrated ability to work under pressure in emergency situations.
Demonstrated ability to assess patient capabilities and limitations and adjust as necessary.
Demonstrated ability to exercise good judgement and application of technical factors.
Demonstrated ability to exercise good judgement in assessing priorities with patient workload.
Demonstrated ability to adapt to change in daily work routines.
Demonstrated ability to work independently and as a team member.
Excellent interpersonal, written and verbal communication skills.
Demonstrated ability to perform duties with a customer service focus.
Demonstrated good attendance with the ability to maintain this standard.
OUR COMMITMENT
At PRHC, we take great pride in maintaining an inclusive culture of respect and a diverse workforce that reflects the community we serve. We do this because we understand that bringing different perspectives and backgrounds to the fulfillment of our mission, vision and values makes us better.

We welcome and encourage applications from members of all groups and backgrounds, especially those applicants who are members of groups that have been marginalized on any grounds enumerated under the Ontario Human Rights Code based on race, gender identity or expression, sex, sexual orientation, disability, political belief, religion, marital or family status, age, and/or status as a First Nations, Métis or Inuk/Inuit person.

Peterborough Regional Health Centre is committed to providing accessible employment practices that are in compliance with the Accessibility for Ontarians with Disabilities Act ('AODA'). Should any applicant require accommodation through the recruitment and selection process, please notify us by indicating you require an accommodation in your application form. A representative from Human Resources will be in touch with you to tailor the recruitment process to meet your accommodation needs.

Thank you for your interest in the opportunity at PRHC. If you are selected to move forward in the recruitment process, you will be contacted by a member of the Talent Acquisition team.
Please submit your application by email here.
---
More Career Opportunities
Looking to hire?
Sonography Canada is dedicated to promoting and advancing the ultrasound profession by helping employers find qualified sonographers for their organizations.
---
Submit a Job Posting