Canadian Journal Of Medical Sonography (CJMS) authors manual & submission information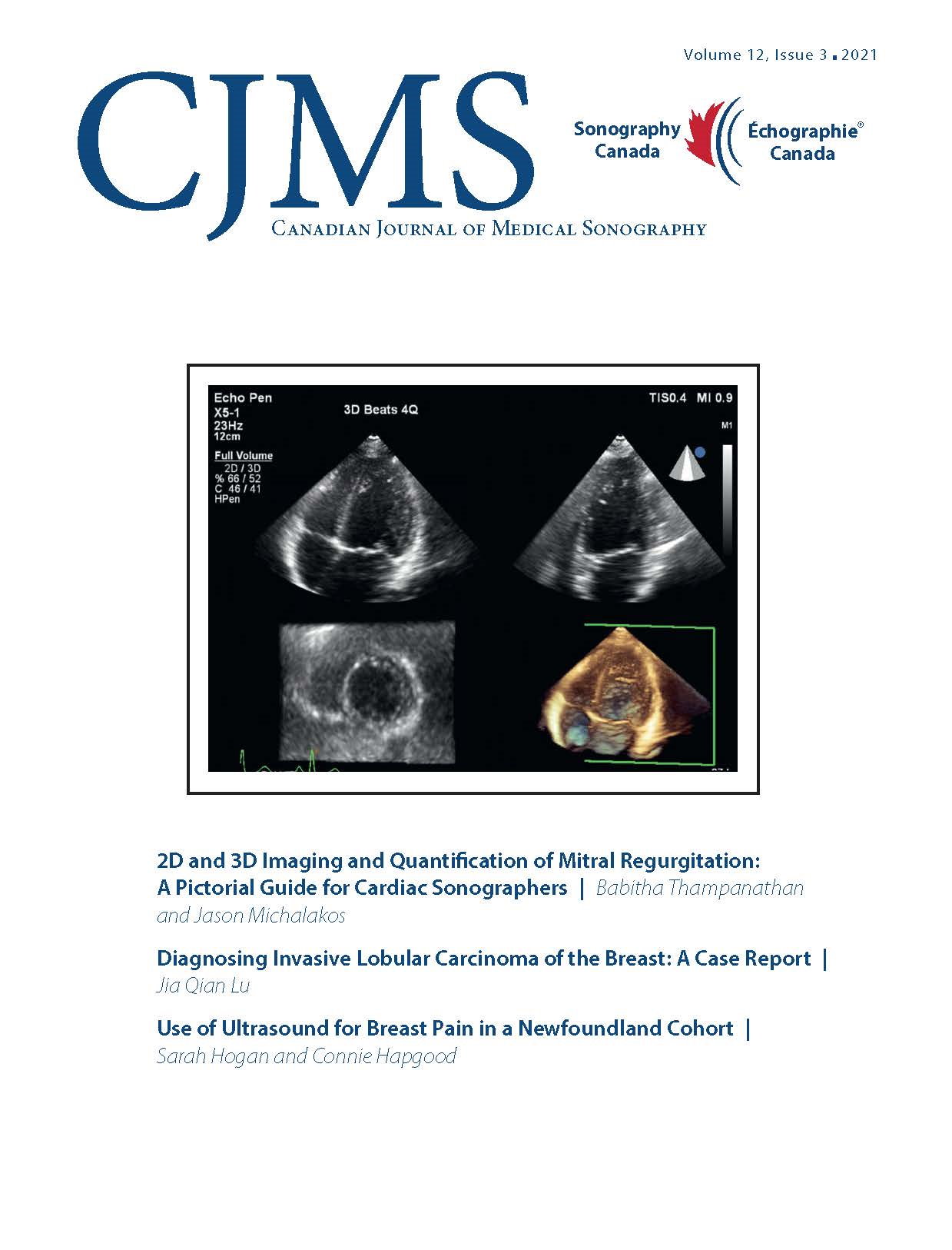 Canadian Journal of Medical Sonography (CJMS)
The official publication of Sonography Canada, CJMS, is published quarterly and features evidence-based research, clinical case studies, and professional updates. Included with a Sonography Canada membership, the Journal offers members opportunities to earn CPD credits by responding to quizzes attached to many of the articles.
We offer current and archived issues of the CJMS online in PDF format to read at your convenience and / or for downloading.

Please click the following links for:
To obtain CPD credits click the following:
Submit an article or case study:
Publish your articles
Visit the submission page
If you are unable to make use of the submission page, please contact shewitt@michener.ca.
SONOgramme
Sonography Canada's monthly newsletter provides members with information about relevant professional resources, updates on key issues and trends in sonography as well as updates on Sonography Canada's activities. From regulation and credentialing to continuous professional development and networking opportunities. Members are invited to submit items for SONOgramme to communications@sonographycanada.ca.
CJMS Contact Information
---