Credentials
Sonographers who seek Canadian credentials are assessed by the accepted standards in the Sonography Canada National Competency Profiles. A Sonography Canada credential indicates that sonographers have met national educational and competency requirements of the profession. After becoming certified and gaining a credential, an individual then has a professional responsibility to adhere to the Sonography Canada Professional Practice Guidelines and Member Polices .

Clinics and hospitals that employ sonographers routinely require Sonography Canada credentials as a condition of employment.
What are the Sonography Canada credentials?
Sonography Canada grants credentials in three specialty areas:

Canadian Registered Generalist Sonographer (CRGS®) – denotes a sonographer certified in the examination of the abdomen, male and female pelvis, obstetrics, peripheral veins for DVT, and superficial structures including (but not limited to) thyroid and scrotum.
Canadian Registered Cardiac Sonographer (CRCS®) – includes adult cardiac anatomy, function, physiology, pathology and adult congenital assessment.
Canadian Registered Vascular Sonographer (CRVS®) – includes dedicated vascular ultrasound imaging, including (but not limited to) the abdominal vessels, arterial and venous studies of the upper and lower limbs, head and neck and physiologic arterial assessment.
Canadian Registered Sonographer (CRS) – denotes a sonographer who holds limited credentials in one component of the full CRGS® credential. These sonographers will be credentialed in either abdomen or obstetrics and gynecology. (Individuals can no longer obtain this limited credential)
These credential designations are reserved for individuals certified/credentialed by Sonography Canada and whom maintain their Sonography Canada membership in good standing.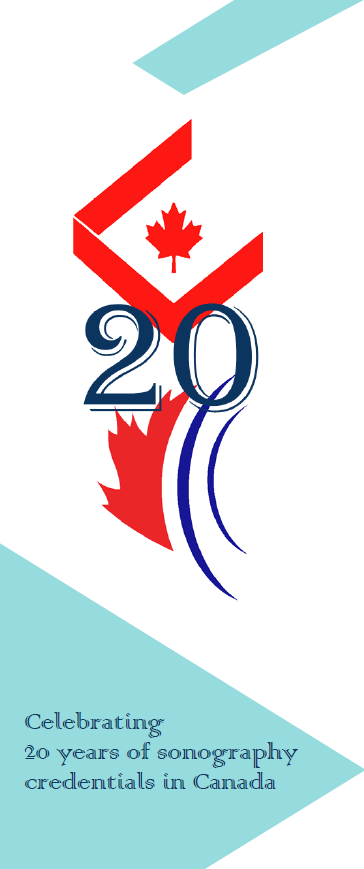 ---