Credentials
Sonographers who seek Canadian credentials are assessed by the accepted standards in the Sonography Canada National Competency Profiles. A Sonography Canada credential indicates that sonographers have met national educational and competency requirements of the profession. After becoming certified and gaining a credential, an individual then has a professional responsibility to adhere to the Sonography Canada Professional Practice Guidelines and Member Polices .

Clinics and hospitals that employ sonographers routinely require Sonography Canada credentials as a condition of employment.
What are the Sonography Canada credentials?
Sonography Canada grants credentials in three specialty areas:

Canadian Registered Generalist Sonographer (CRGS®) – denotes a sonographer certified in the examination of the abdomen, male and female pelvis, obstetrics, peripheral veins for DVT, and superficial structures including (but not limited to) thyroid and scrotum.
Canadian Registered Cardiac Sonographer (CRCS®) – includes adult cardiac anatomy, function, physiology, pathology and adult congenital assessment.
Canadian Registered Vascular Sonographer (CRVS®) – includes dedicated vascular ultrasound imaging, including (but not limited to) the abdominal vessels, arterial and venous studies of the upper and lower limbs, head and neck and physiologic arterial assessment.
Canadian Registered Sonographer (CRS) – denotes a sonographer who holds limited credentials in one component of the full CRGS® credential.  These sonographers will be credentialed in either abdomen or obstetrics and gynecology.  (Note: Individuals can no longer obtain this limited credential.)
These credential designations are reserved for individuals certified/credentialed by Sonography Canada and whom maintain their Sonography Canada membership in good standing.
Why Credentials Matter
They validate knowledge, competencies, judgment, and clinical skills
Finding, hiring, training, and retaining qualified, high-quality employees can be a time-consuming task. Individuals with credentials can hit the ground running and generally require much less on-the-job training. Employers save valuable time by requiring a credential as an essential condition of employment.
They set a clear path for career advancement
Sonography is increasingly acknowledged as a profession and is gradually being regulated across Canada. Sonographers can increase their credibility and eligibility for promotions or new job opportunities by obtaining or enhancing their credentials.
They support patient safety
Credentials are a crucial component of the professionalization of Diagnostic Medical Sonography. As a result, the stipulation that sonographers practice only in the areas in which they are educated and experienced already exists or is expected to come. When Canadians enter a healthcare facility, they expect that employees are qualified to complete the examination their doctor has requested.
They support risk management
Credentials help ensure consistent high-quality care to patients and reduce the incidence of professional incompetency, misconduct or incapacity. Hiring qualified staff to provide quality patient care prevents potential lost revenues and legal issues.
Click here to download a fact sheet highlighting the value of credentials.
20th Anniversary of Sonography Canada credentials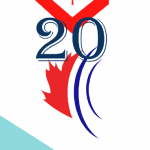 In 2020, Sonography Canada celebrated the 20th anniversary of its first credentials in Canada. Click here to download a brochure highlighting the history and value of credentials in diagnostic medical sonography in Canada.
Page revised on November 19, 2021
---