Sonographer – Discover Australia
---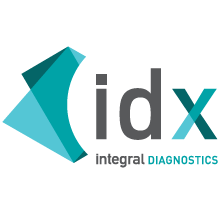 Website Integral Diagnostics
Leading medical imaging provider in Australia and New Zealand
Have you dreamed of an Aussie lifestyle? Affordable living, free roaming access to beaches & national parks as far as the eye can see. Enjoy a fabulous lifestyle, where you & your family can immerse yourselves in culture, arts & sports or just relax on your downtime…
Take the step, make the move, join IDX in Australia!
About IDX
Integral Diagnostics (IDX Group) is a leading provider of medical imaging services across Australia and New Zealand. As a Radiologist lead company, we employ some of Australasia's leading radiology, sonographers, medical imaging, and nuclear medicine specialists offering state of the art diagnostic services to patients and their referrers at 89 + radiology clinics, including 29 public and public hospital sites.
IDX Group operates in 4 Australian States: Lake Imaging in Victoria; South Coast Radiology, Central Queensland Radiology, Sunshine Coast Radiology, X-Ray & Imaging in Queensland; and Apex Radiology in Western Australia. We also have businesses in Auckland, New Zealand, including Astra Radiology, Horizon Radiology, SRG Radiology and Trinity MRI.
As a skilled Sonographer, ideally you will have at least 3-years of experience in ultrasound with a passion for general, obstetrics, MSK to advance scanning. With a mix of hospital & private clinics, you will enjoy the cross mix of cases and platforms to provide exceptional patient care to GP's & specialist requirements.
Locations, Locations, Locations – the choice is yours!
Live in Queensland
From the iconic Gold Coast, or Brisbane, the capital city, or head west to the space & tranquility of Toowoomba, or go up north to the gateway to the Great Barrier Reef & affordable coastal cities in Central Queensland and the Whitsundays regions – a home for everyone…
Live in Victoria
Enjoy a city lifestyle with easy access to sport and culture in Melbourne, Victoria's capital city; or go 1hr west to Geelong for stunning coastal locations; or enjoy the freedom in the northwest of Ballarat or up to the NSW border at Wodonga. Victoria can offer city, coastal, and regional lifestyles.
Live in Western Australia
Unlike anywhere you will travel to, the choice of Busselton/Margaret River, the renowned wine capital of Australia, or immerse in the culture of Bunbury, only 2 hours to Perth WA's capital city – discover the diversity of WA.
Relocation package
We can connect you with our immigration agent to do all the leg work on your Visa & offer a Relocation allowance to help with cost of the move & professional registrations. Plus we will be there all the way to help with insider local knowledge from schools to where to live and so much more….
Employee Benefits: so much to offer! From discounted health insurance, health & well being programs to additional leave packages – click here for info https://integraldiagnostics.com.au/employee-benefits/
Interested? Next steps….
To take the next step towards your dream life, send your application by selecting "apply" or email careers@idxgroup.com.au or visit http://www.integraldiagnostics.com.au/recruitment/ for more information.
To be considered: you need to be able to obtain accreditation in Australia, to check to see if your degree is transferable with ASMIRT & obtain a certification. Visit https://www.asmirt.org/careers-and-employment/overseas-assessments/
Once you obtain certification with ASMIRT – register with ASAR to start scanning & living your dream! https://www.asar.com.au/sonographer-info/temporary-residents/
Visa consultation will be accessible after the interview and ASMIRT certification obtained.
Tagged as: sonographer, ultrasound, visa sponsorship