Diagnostic Medical Sonographer
---
Casual
Full Time
Part Time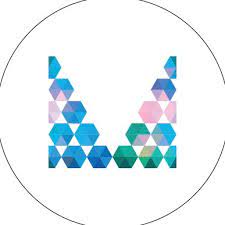 Website Mayfair Diagnostics
Be a part of something bigger– help facilitate excellence in healthcare in Canada by improving people's access, efficiency, and experience with diagnostic imaging. Through our 16 state-of-the-art clinics, Mayfair Diagnostics delivers high-quality diagnostic imaging and services, offering a wide range of screening, diagnostic, and interventional procedures in communities across Calgary and in Saskatchewan.
START SMART WITH US
Start a career with Mayfair Diagnostics — one of Western Canada's leading medical imaging teams.
Headquartered in Calgary, Alberta, we've been helping people find clarity for their health for over 100 years. At our clinics in Calgary and area, as well as Saskatoon and Regina in Saskatchewan, our team of radiologists, technologists, and support staff work in a truly integrated way to provide exceptional experiences for our patients.
Mayfair Diagnostics is proudly owned and operated by over 50 radiologists and employing more than 550 employees. We have been leading the way in delivering specialized and diverse medical imaging services using state-of-the-art technology since 1911.
Joining our team is more than a job. It's an investment in your future — a plan for success.
Full-time, part-time, and casual opportunities available in spring 2024!
RESPONSIBLITIES
As an experienced Sonographer, we know you have a commitment to outstanding care for your patients, their loved ones, and their caregivers.
In this role you can expect to:
Perform a variety of standardized and complex high quality ultrasound exams while using your sound judgement and attention to detail skills to differentiate findings.
Contribute to a high performing team as you will work alongside other Mayfair team members and Radiologists in a collaborative way to complete the highest quality exams and a positive patient experience.
Learn every day, grow your career and passion and support others to do the same.
SKILLS AND EXPERIENCE
Graduate of Diagnostic Medical Sonography from an accredited ultrasound program recognized by Sonography Canada.
Current credentialed member of Sonography Canada with liability insurance.
An experienced technologist who is excited to share their knowledge with others while learning Mayfair protocols.
Known for exceptionally high standards for quality.
Someone who has strong time management skills, critical thinking skills and is not afraid to ask questions and share knowledge.
TOTAL REWARDS
The following represents Mayfair's reasonable estimate of the hiring compensation range for this role.
HIRING SALARY RANGE: $40.96 to $54.96 (range to be reviewed for April 1, 2024)
Compensation will vary based on experience and skills, internal equity, and alignment with market data.
Generous signing bonus and opportunity for relocation assistance available for full-time and part-time ultrasound roles.
More than a paycheque, Mayfair is proud to offer customized rewards for employees. With a focus on health and wealth, we provide an extensive list of benefits that support our culture and foster work-life integration.
Competitive and annually benchmarked base salary, overtime eligibility, and premium pay for evening and weekend shifts.

This includes a skills-based pay model to reward you with increased hourly rates for new specialty (MSK General, MSK Complex, Vascular etc.) and sub-specialty skills (Carotids, Nuchals, Elastography, Intervention Breast, Automated Breast Ultrasound etc.) that you gain while at Mayfair. Training for specialties is paid for by Mayfair.

Eligibility for group benefits including health, dental, and short- and long-term disability upon your date of hire.

This includes a wellness spending account which can be used as a healthcare spending account, a personal spending account or can be contributed to an RRSP or TFSA

An annual uniform allowance, group RRSP matching savings program, generous sick time allowance, flexible work options and above average vacation entitlements – employees start at 3 weeks of annual vacation move to 4 weeks vacation after two years of employment.
Annual reimbursement for professional dues and an annual education allowance that can be used for training and conference attendance.
Participation in recurring rounds at Mayfair Place that provides formal CME credits.
Mayfair Diagnostics (formerly Radiology Consultants Associated) is owned and operated by over 50 radiologists and employing more than 400 employees. We have been leading the way in delivering specialized and diverse medical imaging services using state-of-the-art technology since 1911. Mayfair offers private exams at our Mayfair Place and Regina Centre Crossing locations, and proudly serves more than 700,000 patients and provides more than 90,000 teleradiolgy interpretations each year.
Our vision is a world in which every person has clarity about their health. We are focused on the needs of our local communities in partnership with physicians and hospitals. We know that our employees are the key to our company's success and future growth. If you're a person who is motivated to go above and beyond, inspired by working with the best, and compelled to do the right thing, our organization is the right choice for you.