Letter to the Premier of Ontario – May 1, 2020
May 1, 2020

The Honourable Doug Ford, M.L.A.
Premier of Ontario
Legislative Building, Queen's Park
Toronto, ON M7A 1A1

Dear Premier Ford,

Sonography Canada would like to congratulate the Ontario government for its proactive and well-coordinated response to the COVID-19 pandemic, including the April 25, 2020 announcement regarding pandemic pay for frontline workers who are contributing to the fight against COVID-19 in Ontario.
According to the information presented in the announcement, Ontario's diagnostic medical sonographers have been omitted from the list of those eligible for pandemic pay. Please consider this as a request to reconsider so that sonographers be added to this list of those eligible to receive pandemic pay for frontline workers. We also support requests made by the Ontario Association of Medical Radiation Sciences and the Ontario Association of Radiology Managers to recognize all diagnostic medical imaging professionals, including sonographers, as frontline healthcare professionals.
Ontario diagnostic medical sonographers represent a key part of Canada's frontline healthcare response to COVID-19. The very nature of ultrasound requires that sonographers be in close physical contact with each patient, for a prolonged period of time. Sonographers can spend anywhere from ten minutes to a full hour conducting an ultrasound examination of a patient in close quarters. There is no escaping the very hands-on nature of the procedures whether it is an echocardiogram, lung scan, or any other ultrasound examination for a COVID-positive patient, or those with other urgent conditions.
Sonography Canada is the voice for Canada's growing community of sonographers at local and national levels, including Ontario. In addition to our role as the national credentialing body for sonographers in Canada, we advocate for sonographers, the Canadian public, and for the profession of sonography across Canada and internationally. Ensuring that diagnostic medical sonographers are recognized for their contributions to the healthcare system is a strong priority for our organization.
Sonographers are increasingly essential members of the Ontario healthcare workforce, alongside doctors, nurses and other interprofessional colleagues to ensure safe, accessible and cost effective diagnostic medical care for those affected during this unprecedented time, and beyond. It is critical that the contributions and expertise of Ontario's sonographer professionals be recognized alongside those of their colleagues listed in the April 25 announcement.
On behalf of Sonography Canada, I would like to thank you in advance for your consideration of this matter. Should you wish to discuss further, please do not hesitate to contact our Executive Director, Susan Clarke, at execdir@sonographycanada.ca.

Sincerely,


Victor Lee, CRGS, CRCS Chair, Board of Directors Sonography Canada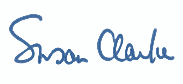 Susan Clarke Executive Director Sonography Canada
c.c. The Honourable Christine Elliot,
Deputy Premier and Minister of Health
---